Our Gift Voucher is an ideal Christmas gift idea for a startup or entrepreneur interested in digital marketing.
What do you get the person who has everything? Well, if they have a business or are in the process of starting a business, an ideal gift would be expert guidance on how to increase their sales through digital marketing. Over 10,000 Irish businesses have attended the Digital Marketing training courses that we deliver on behalf of 9 Local Enterprise Offices throughout Ireland so they will get expert advice that they can trust.
What can the gift voucher be spent on?
A 1-1 training session (Delivered over Zoom)
The voucher can be put towards the cost of buying a one or two hour session where the gift recipient will receive expert guidance on a topic of their choice eg. A digital marketing plan for their business; How to get found high up in Google; How to use Instagram for marketing or How to run Facebook ad campaigns. The cost of a one hour session is €75 + VAT .
Read more about how the 1-1 training works
Or Membership of our online Digital Marketing School.
Or the voucher can be put towards the cost of joining our Digital Marketing School. Members receive a Digital marketing Plan, 20 of our latest digital marketing courses and can attend 12 live training courses over Zoom with Evan each year.
The cost of 12 months membership is €215 + VAT . If you give a €100 voucher as a gift the recipient can simply pay the balance when ordering the product. Read more about the Digital Marketing School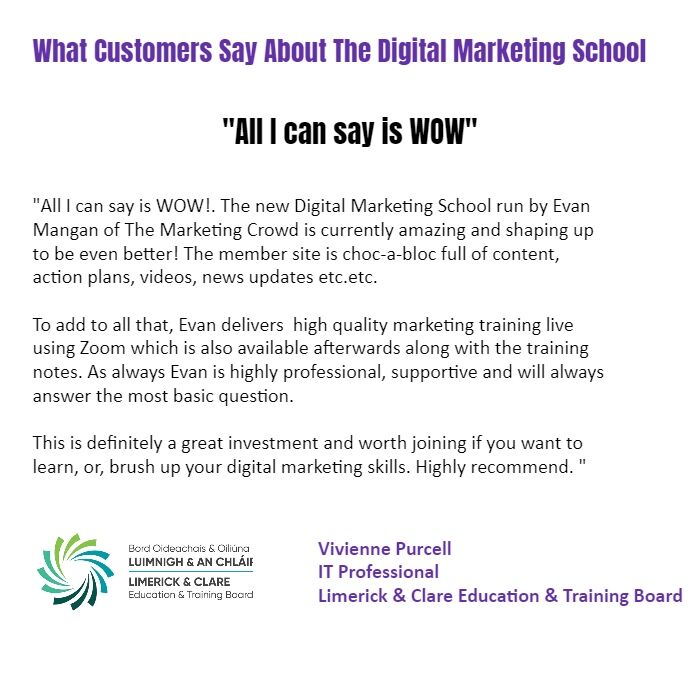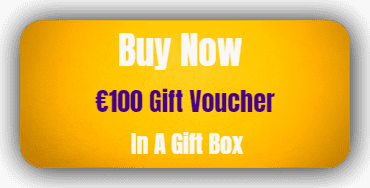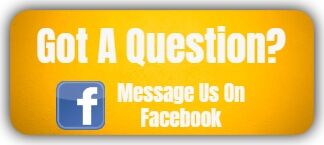 What will the person receive as a Gift?
The gift voucher is a beautifully presented gift box that will be posted to you. (There is no extra charge for the box and deliver)
You can then give this Gift box as the Christmas Gift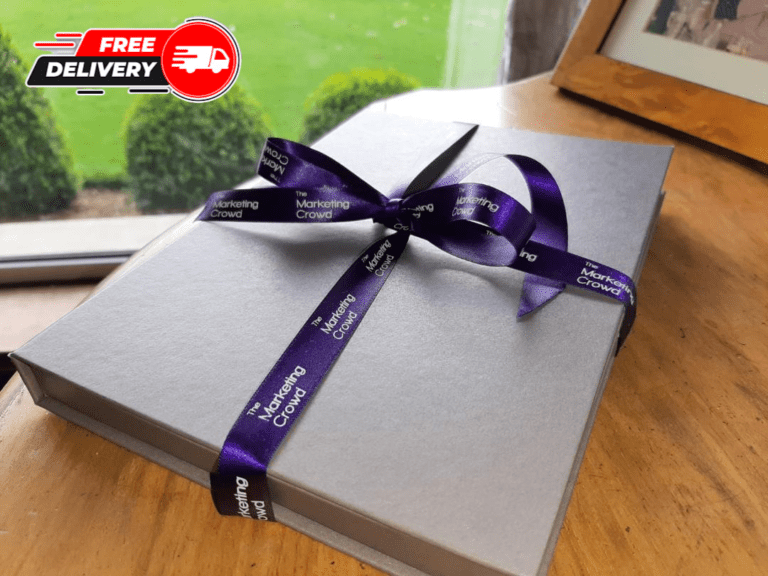 What is in the box?
In the box there is
Confirmation of how much the Gift Voucher Is worth
Explanation of what it can be spent on
Explanation of how to redeem the gift voucher when ordering one of our products.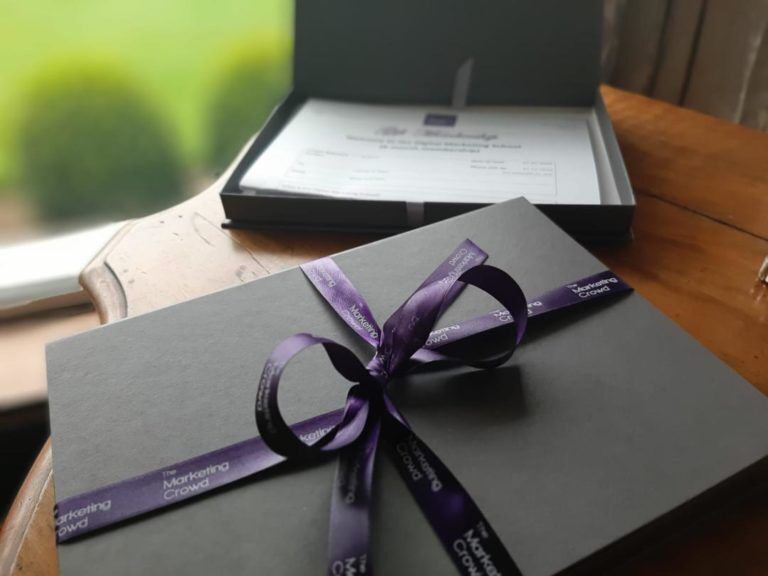 Would you like to receive this as a gift?
Are you being asked what would you like for Christmas? If you'd like this as a gift you can email someone you know a link to this page as a little hint 🙂
Simply use the form below to write a message to a friend and the form will send a link to this page. (Tip - make sure to personalise the message and include your name so your friend knows it's from you)